NOTE: This isn't really a fic. It's more of a humor blog thing kind of like the zombie thing I did earlier today. 
THIS IS A FILLER
FILLER THING
NO, IT TAKES TOO LONG FOR ME TO MAKE SOMETHING GOOD, YEAH
FILLER
FILLER TIME
THIS IS A KILLER FILLER TONIGHT
A great way to make a character sympathetic is giving him a name like "Orphan Boy Charlie." If you name the character "J. Rutherford Pie" it's most likely that everyone who reads your fic will hate him.  But giving him a sympathetic name will make the fanbase love him no matter how annoying he is.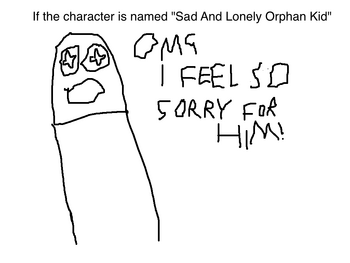 The Stupidity
Edit
Make this character as stupid as you need to. Now, most audiences would start complaining and say that he makes the person want to shove his head into a brick wall. But if you say "he has a medical condition that makes him dumber" everyone will start treating the character like he's Jesus.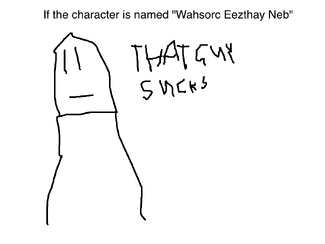 Ad blocker interference detected!
Wikia is a free-to-use site that makes money from advertising. We have a modified experience for viewers using ad blockers

Wikia is not accessible if you've made further modifications. Remove the custom ad blocker rule(s) and the page will load as expected.