Also know as FTW: THE LEGEND OF BOB CABBAGE
Bob Cabbage
AFNIOAWFJAPDASDJALDJALWDJwjailwdjaldjaldwawldjalJALIDAJSLDAWILFJAWLFJAWFJALWFJAWLFJAWLF
Oh, it's on. Activate radio one. I have crashed my RETARDIS into ze muffin factory. BUT ZIS ISN'T ANY MUFFIN FACOTRY, IT IZ OWNED BY ZE FLIPPY HOMOCIDAL DOG INCORPORATED. Every muffin has an ender pearl in it and vwhen you eat it you are stuck teleporting everyvwhere at vonce forever. Either zat or your body goes rubber as fuck like zis guy.
Chaang
Yeah but he could be Price or Lucius or-
Bob
Vere ze hell did you come from? AND WHY DO YOU HAVE SO MAINLY SPOILERS?
IGNORE EVERYTHING HE SAYS BECAUS THE MILLENUIM FALCAT CRASHED INTO ZE AIR AND NOW EVERYONE IS ALL LAIK
A WTF laser is heard
Bob
DAMMIT NIKOLAI WHERE DID YOU EVEN COME FROM
Lucius
ONWARDS DARKNESS NINJAS! TOGETHER WE CONQUER SWEEDEN!
Price
lol im not even alive anymore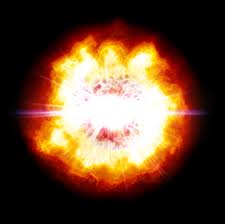 Doctor Whom
And that, son, is how you were born.
Bob
Oh, cool.
Ad blocker interference detected!
Wikia is a free-to-use site that makes money from advertising. We have a modified experience for viewers using ad blockers

Wikia is not accessible if you've made further modifications. Remove the custom ad blocker rule(s) and the page will load as expected.