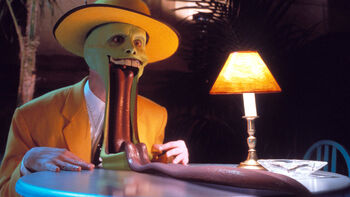 Yo! Mask of Loki, God of Mischeif, here. And here's my blog. Ask me anything!
YOU ARE A WORTHLESS, INSENSITIVE CREEP. AND I HOPE YOU DIE. -RavenWalker
Still reliving childhood fears, I see. >:) -The Mask
Look what I found!! *is wearing a Mask of Loki, still in pony form* -RavenWalker
OH, HELL, YES, THIS IS GONNA BE FUN. -The Mask
Ad blocker interference detected!
Wikia is a free-to-use site that makes money from advertising. We have a modified experience for viewers using ad blockers

Wikia is not accessible if you've made further modifications. Remove the custom ad blocker rule(s) and the page will load as expected.